How to update a Rust game server?
Updating your rust server hosting at ServerStarter.host couldn't be easier, simply stop and restart your server. It's that simple!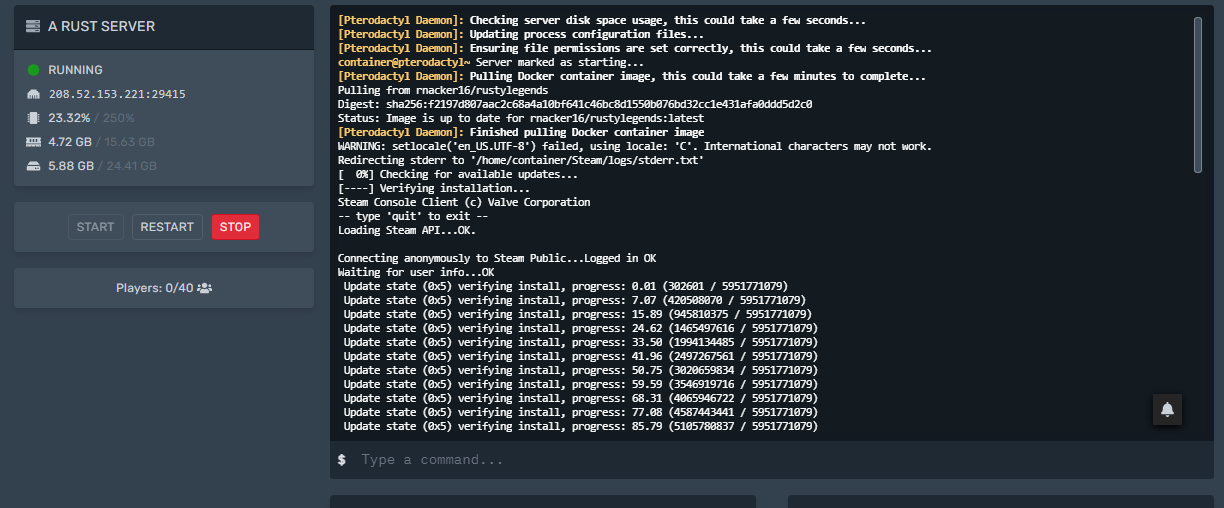 If you have Oxide enabled in the Start Up section of the panel this will also automatically update, to keep track of when the oxide update is released please check here. https://umod.org/games 
Once you boot your server update to check all plugins have loaded run the console command "plugins" this will tell you if they have all compiled correctly, if any fail to compile check the relevant mod pages or contact the author of the mod for an update.